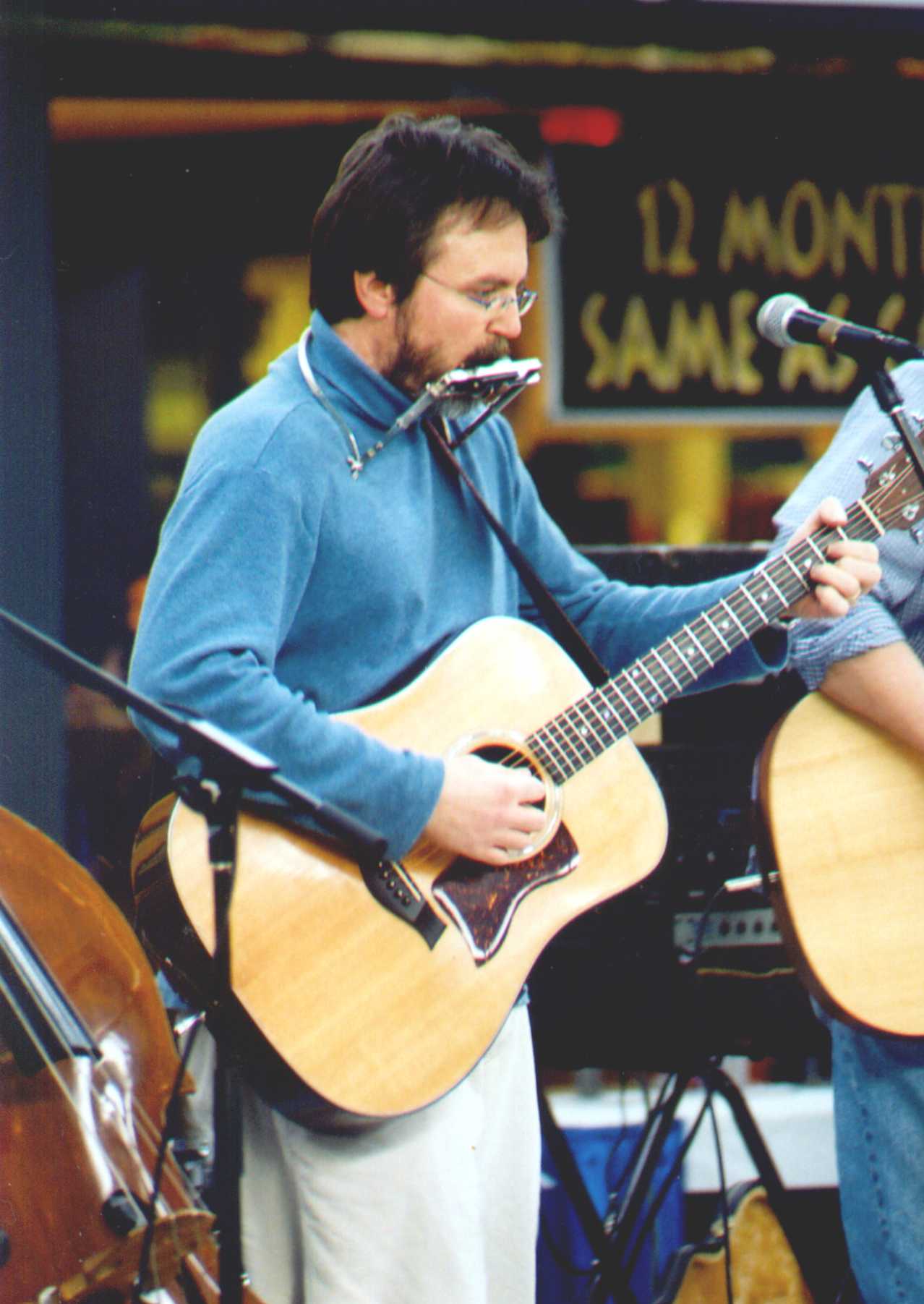 Al Pieper
---
Al's been playing music since he was a little shaver barely to his daddy's knee. Started on trumpet but when his dad bought him his first guitar when he was 10-that was it! Next thing 'ya know Al's playing the Doors and Jimi Hendrix in a garage band at age 13! A few years down the road he picks up a harmonica and the bass and starts playing those too. Acoustic music was also a passion getting hooked into the bluegrass scene during college, playing with the likes of Blue Mountain Bluegrass, Two Fingers, and the Ahooa Brothers. Then there was the Blues period, playing with Generic Blues and Boogie Band from Central Wisconsin. Then Al did a stint with the Whitewater Band out of Wisconsin Rapids and starting getting hooked on Country and Rock. Had a couple more stints with bands like Mirage and Dakota County during the late 80's and early 90's. Most recently, in 1997, Al formed Loose Strings, a cross of bluegrass, swing, and originals, that is still playing to this day (along with Dave Simonis from Austin Healey). His big chance to play with the famous Austin Healey Band came during the fall of 2007, of which he tells us he feels right at home! Al has played in bands with Art Stevenson (High Water), Otis McClennon (Otis and the Alligators), Charlie King, Jerome Ebel, Mike Dennis (Stellectrics and Irene's Garden), Gerry Collyard and many other fine musicians...
Al currently uses the following gear:
G&L, Fender, and Taylor guitars
Line 6 Bogner Spider Valve Amp..
---