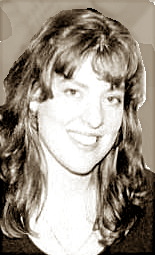 Bonnie (Hansen) Garrigan
---
Bonnie (Hansen) Garrigan was Austin Healey Band's female lead vocalist and backup rythm guitar player. She originated from the Plainfield/Kellner area and lived in Nekoosa, WI with her husband (Kevin) and two children (Keagan and Kelsey). She joined the band in December of 1997 and had many artists that she credited as inspiration: Bonnie Raitt, Mary Chapin Carpenter, Martina McBride, Tuck Pence, Bob Einweck, just to name a few.

Bonnie picked up guitar her freshman year at UW-Stevens Point, and started with open mic nights featuring her original music. After college graduation and a brief "tour" of Tucson, Arizona, Bonnie met up with the newly formed Austin Healey Band.

In September 2005 Bonnie was diagnosed with Ovarian Cancer. During the fall of 2010 Bonnie (with AHB) recorded a CD titled "All In It's Place..." that featured her on 9 country cover tunes and 1 original she had written and named the album after. Bonnie continued to sing with Austin Healey until her last appearance at the former Kountry Kwencher near Plainfield, WI in 2011.

On 4/27/2011, Bonnie lost her fight but will always be remembered by those who knew her.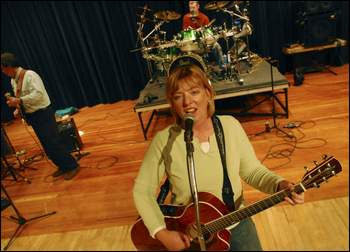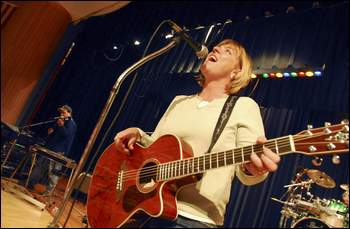 ---