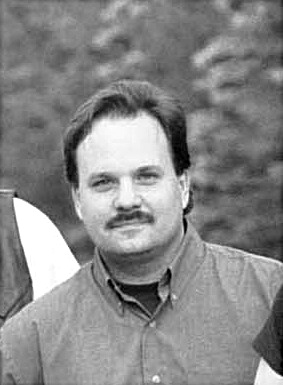 David D. Simonis
---
Born in Plover, the heart of Wisconsin, Dave started playing violin at an early age. By 12 he started playing piano and taught himself to play guitar. Right out of high school he and some friends formed a band called the "Foggy Mountain Band" which led to the creation of "Wild and Blue" - both of which were country/variety. During "Wild and Blue" Dave felt an instrument was missing from their sound and picked up the pedal steel guitar to add depth (which he still fills in on today).
Through various bands such as "Whiskey River Ramblers", "Whiskey River", "Great Plains", and now "Austin Healey", Dave has continued to refine his sound and style by also playing the mandolin. His tastes in music range from Bill Monroe to Annette Hanshaw from George Jones to Tori Amos from Roy Orbison to Bobby Hicks. He has recorded with local artists such as James Stanley Howen, Shane Totten, Michael DuValle, Tim & Renee Krogman plus others. The bands he has been affiliated with have opened for such greats such as Loretta Lynn, Mickey Gilley, LeRoy Parnell, the Mavericks, Pirates of the Mississippi, Joe Sun, Chad Brock, Marty Stuart & etc. His favorite musicians include Pete Drake, Hal Rugg, Stuart Duncan, Rob Hajacos, Paul Franklin, Glen Duncan, Bruce Boughton, Terry Crisp, Lloyd Green and a whole lot more...
Dave currently uses the following gear:
Zeta 4 string "Stratos" through a Pendelum pre-amp, Lexicon effects processor, rack mount amp, and Ramsa enclosure.
Desert Rose 3x5 10 string pedal steel (E9th), Peavey NV112 amp, and a steel driver 2.
Breedlove KF Mandolin
Taylor, Fender and Gibson guitars
---